About Mitsubishi Elevator India Factory
Mitsubishi Electric brings its globally renowned elevator technology to a manufacturing facility in Vemagal Industrial Area near Bengaluru. This state-of-the-art manufacturing facility produces world class elevators in India and ensures our commitment to offer the highest safety standards, total reliability and excellent quality.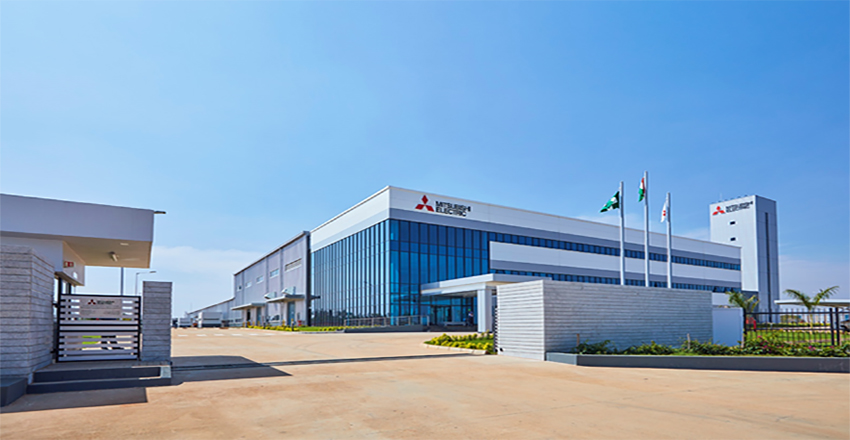 NEXIEZ-LITE is Mitsubishi Electric's latest contribution to the "Make in India" initiative.
Mitsubishi Electric is a Japanese multinational electronics and electrical equipments manufacturing company headquartered in Tokyo, Japan.
It is one of the core companies of the Mitsubishi Group. Mitsubishi Electric was established in 1921 as a spin-off of the Mitsubishi Shipbuilding Company's electric factory.
With over 90 years of experience in providing reliable, high- quality products all over the world, Mitsubishi Electric is also recognized as world leader in the manufacture, marketing and sales of its products used in building equipment, information processing and communications, space development and satellite communications, consumer electronics, industrial technology, energy and transportation.
Mitsubishi Electric sales offices, research & development centres and manufacturing plants are located in over 30 countries. For more Info please visit Website: www.mitsubishi.com
Manufacturing Process
All Manufacturing processes are approved by Mitsubishi elevators mother factory, Inazawa Works in Japan, which ensures the highest quality.
Appearance Items
Mechanical Items
Electrical Items
Testing Tower & Filed Operation Training center